Theres lots of older movies that get digitally remastered / enhanced "special editions." And many new Hollywood hits use face replacement technology- to put stars faces onto stunt performers etc…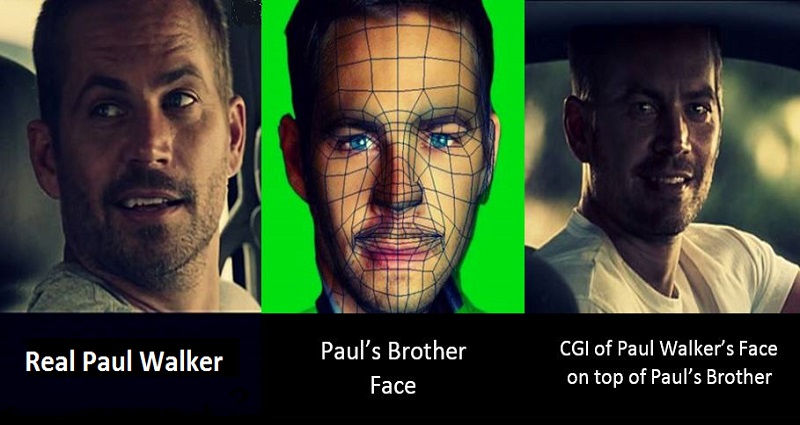 https://en.wikipedia.org/wiki/Game_of_Death
When the greatest Asian Martial Arts star ever, Bruce Lee, died leaving his last film " Game of  Death" unfinished, the producers TRIED to save the project with body doubles and awful 1970s face replacement technology:
By todays standards, it is laughably bad.
I would like to suggest that whoever has the rights to the original master footage of Game of Death partners up with ILM or whoever and make a special edition.  Replace Lees face with state of the art CGI, clean up and remaster the rest of film, and maybe even make it 3D.
Now, I don't think facial replacement technology is quite where it should be – yet. They're getting closer to reality. Tarkin and Lei came close, but there is something inescapably difficult to capture about the human face that even the best efforts look a little…. goofy. I think Lee would be worth the effort.
Bruce Lee is still thought of as one the greatest movie stars in the world. I think a "new" 3D film starring the Legendary Bruce Lee would be a huge hit in Asia, America and most of the world.  They would more than make their money back and then some.
This is a whiskey commercial with a CGI Bruce Lee that comes REALLY close:
http://www.imdb.com/title/tt0077594/
http://fightland.vice.com/blog/game-of-death-bruce-lees-unfinished-business
http://www.fanpop.com/clubs/bruce-lee/articles/141995/title/game-death-1972-original-plot
http://theamericanreader.com/the-curses-the-fates-the-races-the-fakes-the-faces-the-names-of-the-game-of-death-or-the-game-of-death/