Peter Tork of the Monkees Dies at 77
https://mattkprovideo.com/2019/02/21/peter-tork-of-the-monkees-dies-at-77/
Peter Tork,  one of the real musicians in The Monkees (guitarist) died today at the age of 77.
They may have been a fake band, but Peter Tork was a real musician and player. His real born name was Peter Halsten Thorkelson,  but assumably changed it to the stage name Peter Tork.
We don't know the official cause yet, but the guitarist had been diagnosed with a rare form of cancer a decade ago. May it be presumed it was a cancer relapse?
https://en.wikipedia.org/wiki/Peter_Tork
The Monkees TV show started on  September 12, 1966, on NBC.
The series was shot by Screen Gems, and many of the same sets and props from The Three Stooges shorts were used on The Monkees: A pair of pajamas with a bunny design on the front that had been worn by Curly Howard in shorts such as Cactus Makes Perfect and In the Sweet Pie and Pie were the same ones worn by Peter Tork in various episodes such as "A Coffin Too Frequent" and "Monkee See, Monkee Die".[8]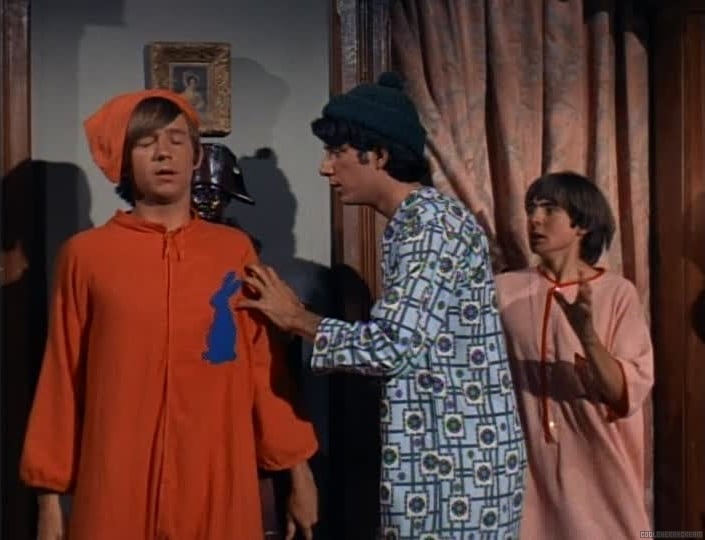 https://variety.com/2019/music/news/peter-tork-the-monkees-dies-dead-1203144914/
https://www.bbc.com/news/entertainment-arts-47319788
http://ultimateclassicrock.com/peter-tork-dies/